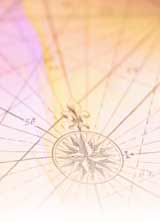 The mission of The CARITAS Project is to improve life by causing the creation of new cultural communities that hold respect for human dignity as their core value and, in so doing, encourage the development of artifacts, such as:
Caring and supporting behaviors
Life-enhancing environments
Improved health and well-being
Enhanced performance–both for individuals
and organizations

The CARITAS Project serves as an "umbrella" for a variety of endeavors that will unfold over time. Recent endeavors include:
The Leadership Council—22 leaders who produce the work of The CARITAS Project in their own communities and serve as a support network for fellow advocates of human-centered programs, spaces, and environmental design.
PRAXIS ONE–an "Expedition of Discovery in Health, Healthcare Delivery, and Environmental Design," to be held 9-12 October 2003, at the Renaissance Manchester Hotel, Manchester, England.

About Us
Global Cultural
Renaissance
Our Mission
Building Bridges